Inflation – Trouble Ahead

(webinar June 2022)
We take a look at the impact inflation is likely to have on shopper behaviour in your category and offer guidance on what you can do to mitigate this risk.
1

Risk

Measuring the risk to your category

2

Mitigation

What can you do in your category to mitigate this risk?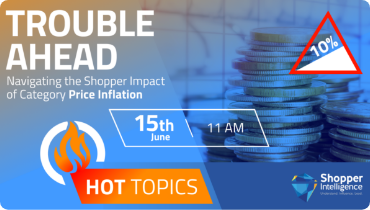 Download the full report with a detailed analysis.
To download the report, please fill in this form.
Interested?
Book your free,
no obligation demo
Tell us your categories, retailer or brands
We'll show you our shopper perspective data
that will reveal "The Why" for your category shoppers
Our friendly team will work on a quotation for you