How to influence the Gen Z shopper
(webinar March 2023)
Watch the webinar and download the presentation. We examine this emerging shopper group, highlighting the key differences and opportunities that we see in our data and offering our expert advice on what we think you should be doing about it.
1

Shopper behaviour

How do Gen Z shoppers behave differently in store?

2

Products

What do they want?

3

Actions

How to deliver for them in different categories?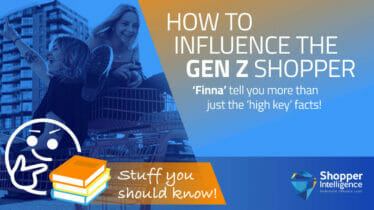 Download the full report with a detailed analysis.
To download the report, please fill in this form.
Interested?
Book your free,
no obligation demo
Tell us your categories, retailer or brands
We'll show you our shopper perspective data
that will reveal "The Why" for your category
Our friendly team will work on a quotation for you